Can you guys believe we're already in May.
 How fast has this year gone?!?! 
So as we're so close to Summer '17 I wanted to do a quick blogpost for you guys, letting you in on some of my personal/favourite key trends of Spring/Summer and also what trends to watch out for.
1. RUFFLES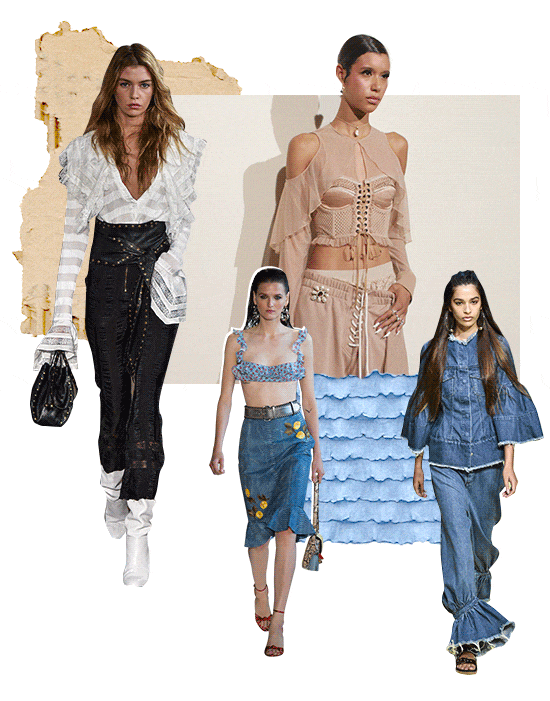 This is DEFINITELY one of the hottest & one of my personal favourite trends of this season. Either ruffles on the shirt, ruffles on the trousers or ruffles on a dress; this trend is hot right now & everyone is wearing them!
At first I wasn't too sure about this trend because I prefer to wear minimalistic clothes, without too much going on. But it grew on me and now I'm in love with it!
It's perfect for a day & an evening look. However, I still believe that if you wear ruffles, the rest of the outfit should be kept to a minimum to avoid too much distraction/confusion.
You can get the ruffle trend from literally every high-street/online retailer:
Missguided, ASOS, BooHoo.com, Pretty Little Thing, River Island, etc.
2. BRIGHT COLOURS 
As we're approaching into Summer 2017, people are bound to try and become more creative and think outside of the box when it comes to their style and what better way to do so than wearing bright colours?
Due to the typical British weather & the lack of sun we're experiencing in MAY *rolls eyes* … Most people are sticking to their puffy coats & knee high boots (especially me). So this trend is definitely one to watch out for as more people will start to wear brighter colours once the weather gets better.
3. FLARED/BOOTCUT TROUSERS
At first I was completely against this trend. I was not feeling it AT ALL. But just like the ruffle trend, this trend also grew on me and I will definitely be recreating this look on my blog soon. So stay tuned!
These pants are from www.slnghr.com. However, everyone seems to love the bootcut/flared trouser trend as much as I do as EVERY SINGLE pair of trousers are sold out on the website.
Fortunately, similar styles of these pants can be found on Pretty Little Thing, Zara, ASOS and just about any other high street or online brand as it is a very popular trend at the moment.
So here are three of the hottest trends right now or ones to look out for in the upcoming weeks leading up to summer. Hope you enjoyed!